title

Muscle Machine

label

International DeeJay Gigolo Records

format

CD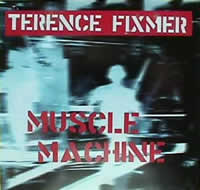 It's time to go back to your collection and dig up early Nitzer Ebb, Front 242, A Split Second, a:Grumh, Mussolini Headkick and other forward-looking EBM (electronic body music) bands.
Terence Fixmer is leading the way towards a new wave of EBM, and his debut album for Gigolo is going to knock your glasses off. Having been raised on Italo-disco, Belgian New Beat, and EBM, Fixmer knows that there's nothing like a belting sequencer pattern and spot-welded 909 kick drum, and bright white strobe to keep the dancefloor in chaos.
For too long, the aforementioned bands were the butt of jokes among the electronic music cognoscenti. But throw on Front 242's Headhunter or Nitzer Ebb's Join in the Chant and pitch them up several notches and Fixmer's gem of a record will fit perfectly between them. He leaves vocals Out of the mix, instead concentrating on metallic, melodic sequencer strafing runs.
On tracks such as Electrostatic, Fixmer turns up the conveyor belt to inhuman levels, as the spiky analog synth chords are panned, flanged, and jerked violently. And this record never relinquishes one iota of its energy.
This is one of the most impressive Gigolo full-length records to date.