Ana Da Silva
title

The Lighthouse

label

Chicks On Speed Records

format

CD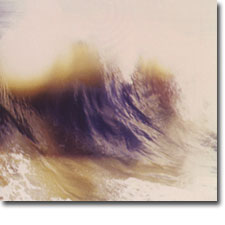 The Lighthouse is the first solo album by the vocalist of The Raincoats. Ana Da Silva took the photos on the cover and wrote, played, and recorded all the songs except one. All the songs are vocal based.
Modinha is a cover of an Antonio Carlos Jobim song, with harmonica and keyboards played by Stuart Moxham (guitarist and principal songwriter for Young Marble Giants).
The sound is very sparse, but does not sound empty. The Lighthouse is never as rich sounding as Donna Regina, though that band serves as a fair reference point. Instrumentation is mostly electronic. Only on the Jobim cover does Ana play a 12 string guitar. I don't like her cover of the Jobim song, it is so filled with melancholy and drama.
In Awe Of A Painting was a clear vinyl 7inch single that came out before this record . It had the non-lp b-side Litany. In Awe Of A Painting is one of my three favorite songs on the disc. I also like Running in the Rain and The Lighthouse a lot. All three add a touch of spice to the often folktronic sounds on the rest of the songs.
Hospital Window is an instrumental that also can be watched on a video at the end of the CD. The track includes a reverb guitar plucking notes,bringing a Twin Peaks feel to the track. The video is perfect for the song. It shows the views from a hospital window, and feels relaxing and comforting.
I have read some wonderful reviews of this disc. I think it is an OK disc, but not one that I will listen to again any time soon or urge you to go out and buy. If you are a fan of rustic electronica you may like it a lot more than I.