New Order
title

Retro

label

London Records

format

4xCD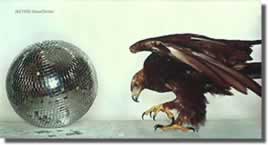 The New Order box set is like the mixed tapes and cds I made (and friends made for me) which contained the greatest singles, remixes and bootleg recordings that we could get our hands on. It also represents the fact that New Order have and always will be perennial slackers.
From their early days of 40 minute live sets with no encores, New Order have coupled this slacker attitude with some of the greatest pop music to grace the music world. Fans rioted in Boston because of this attitude in the early '80s, as New Order sat oblivious to their fans' interests. Their original intention for Blue Monday was as filler to be used as an encore, using as much computerized music as possible so they would just need to push a button - even to the extent that they tried to incorporate computerized voices into the song so they wouldn't need to sing. And yet, they were able to not only produce some of the most groundbreaking music of the 1980s as well as, somehow finding ways to piss off one person or another (usually their fans).
The original idea for a New Order box set was to include everything they had recorded in one box and call it Recycle. This idea was soon scrapped because a box set like that would be 20 cds - and would not make New Order any money. So that there would be a box set at all, the idea for this set was put together - have 4 friends of New Order put together 4 different cds to represent the 4 different aspects of New Order. And when it was discovered that what was ending up on the box set was going to piss off fans (once again, you see), New Order added a 5th "bonus disc" of rarities in the first 3000 box sets to placate those rabid fans. But what must have sounded like a good idea at the start, has ended up to be a jumbled mess; sure it's a wonderful jumbled mess, but still a mess of a box set. It might make a great gift for someone who missed the boat the first time around, or for those who might own all of their New Order on vinyl so they can upgrade to cd. For those of us who have been there all along there's not a lot here to warrant dishing out the $$$ for - and to be honest it is a real shame.
The box set is set up into 4 different sections - Pop, Fan, Remix and Live. Pop was an attempt to compile all of their most crucial singles in one place (which I had also done already on my own on cd-r) but somehow this cd didn't work for me. While there are a couple of highlights - like the inclusion of the original 12 inch mixes of Temptation and Confusion, and certified hits like Fine Time, True Faith, The Perfect Kiss and Blue Monday, disc Pop has a been there done that feeling. New Order released Substance in 1987, and a Best of in 1995 and Substance compiled the singles in a completely seminal way (spread over two cds) and Retro mashes them all on one disc with nothing to make it anything more than the two previous compilations. There also ends up being three versions each of Crystal, Regret and Fine Time across the box set itself, to the exclusion of Thieves Like Us, Vanishing Point, Run, and Run 2 all equally great New Order songs.
The second disc - Fan - was more enjoyable to me in that this disc represents the more somber album cuts (again, something I had done for myself on a mixed tape in the early 90s - and oddly enough I started my tape out with Elegia as well). The only bone I had to pick with this disc was the fact that putting all of New Order's somber tunes in one place takes away from their impact somewhat. For some reason when Your Silent Face comes on, it doesn't seem as incredible surrounded by other downer tunes. And In A Lonely Place right after Elegia makes it seem more droney. Somehow, sadly one of the greatest New Order songs - Love Vigilantes from Low-Life was left out of the mix. All in all though this disc is well compiled and contains a lot of my favorite New Order songs including Your Silent Face, Sunrise, Dreams Never End, Sooner Than You Think, Leave Me Alone, and Lonesome Tonight. I especially like the songs from Low-Life because I have had that album on vinyl since the mid-80s - so it was nice to hear those album tracks on cd. Fan disc is a great disc to chill out to, or hear some album cuts you might not have listened to in awhile. Sure there are no huge surprises.
The third disc - Remix is by far my favorite disc in the set. I haven't heard The Rest of New Order - a remix compilation that came out at the same time as The Best of New Order compilation - but apparently this disc is more consistent than that collection. To my ears this disc is a stunner through and through. I've always been a fan of New Order remixes - they have been a way for me to either make a song I was sick of fresh again or just hear more versions of a song I love. When I made myself my own cd of New Order mixes I was amazed at how great they all sounded together - and this disc is the same story. My favorite remixes included on disc three are Confusion (Koma & Bones Mix With Bernard's New Vocal), Paradise (Robert Racic Mix), Regret (Sabres Slow 'N' Low Mix), Fine Time (Steve "Silk" Hurley Mix), and World In Motion (Pickering/Parke Mix). I've always been a big fan of Fine Time and World In Motion and their respective remixes. I could see how some might see this disc as a throwaway b-sides cd, but I've often found myself enjoying the remixes more than the originals - or at least letting the remixes enhance the originals. Speaking of originals - for some unknown reason they included the original versions of both Touched By The Hand Of God and Everything Gone's Green - and they stick out like a sore thumb on an otherwise remix heavy disc. It's like they couldn't find any other place to put them so they stuck them here.
The fourth and final disc to the box set (there is a 5th bonus disc which was included in the first 3000 copies of the box set as a "gift" to their fans and which has probably sold out of stores by the time this review is posted - reviewed below) - the fourth disc is the live disc. And honestly, the live disc doesn't do much for me. While I do think New Order can be great live (I saw them on the Technique tour and I loved them), I have always thought their live sound did not translate well in recordings. Sure I might get a kick out of their cover choices - or note that certain songs have a more aggressive sound live - but overall I can only take live New Order in small doses. That's not to say that some of the live tracks taken on their own don't have some fine moments on them - perhaps the best of the live tracks could've been culled down and added to the bonus disc to make a more comprehensively exciting fourth disc. Procession has a raving energy missing in the original - which interestingly Bernard Sumner is quoted in the liner notes as not remembering this song and goes on to say it's not a very good one. Crystal has some great guitar rocking moments - and Temptation has some incredibly angsty Bernard vocals (although his squanky out of tune guitar leaves something to be desired). However, the fact that 10 or so of these songs appear elsewhere on the box set in their studio counterparts just make these sub-par recordings that more excruciating. They are basically bootleg quality - and I for one think New Order should have made this disc the bonus disc - and made the bonus disc the fourth disc in this set.
Retro's Bonus Fifth Disc
Which brings me to the bonus disc (again - the bonus disc was only included in a limited run of 3000 copies). The bonus disc is an incredible disc in that it contains some of the tracks that true New Order fans would like to hear. And while the bonus disc is kind of a hodge podge of rarities, it hold up quite well. Temptation '98 is a good updating of the song which gives it a lot of punch - the live cover of the Joy Division song Transmission is well recorded as well as intense. Such A Good Thing, a b-side from the World in Motion single is a lost gem, and the Theme From Best & Marsh has always been a favorite instrumental of mine. It's great to have an excerpt from the Salvation soundtrack (though the inclusion of some of the other instrumentals would have been cool too). Oddly, they included an inferior live take of The Perfect Kiss which was recorded at the session for the live video. I would have been a lot happier if they included the actual live in the studio version they used in the video because I have been trying to hunt that down for around 12 years. I recently came across an mp3 of it online and it lived up to my memory of it from the times I've seen the video - and from the US promo 12 inch single it was originally released on. The most amazing thing on the bonus disc has to be the full 17 and a half minute version of the masterwork Elegia which was originally on the album Low-life in a much shorter 5 or 6 minute version (and is also included in the album version and a live version on Retro). Why they kept this version of Elegia hidden for so long i'll never know - but it is stunning.
There is so much more they could have included on Retro. Not only did they not include the tracks I mentioned above - but they also could have included the original 45 mix of Temptation - which is probably the most concise and exciting version of the song (compared to the overlong 12 inch version and the somewhat tepid 1987 reworking) or the original 45 mix Ceremony. The original 45 recording of Ceremony was recorded before Gillian even joined he band and has Steve singing and not Bernard. It's an amazing version of the song which has never been released on cd - but who knows maybe New Order have forgotten they even recorded those versions. There was also the Christmas flexi single from 1982, or the b-sides Beach Buggy and Don't Do It. All of these would have been welcome additions to a definitive New Order box set.
It seems to me that in order for this box set to even come out in any form - New Order had to let others put it together. And rather than have a crucial piece of the New Order story - the end result is a great mix cd and little more.