Lawrence
title

Lawrence

label

Dial Records

format

CD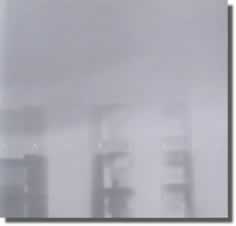 The singularly named Lawrence (real name: Peter M. Kersten - not to be confused with the Lawrence from Felt) has certainly come through on what promise he made with the Teaser 12 inch single which came out on Kompakt in 2000.
Even though it came out in 2002, this self-titled cd will most definitely be in my top cds of 2003 and the year is still young. 15 untitled songs - all sweep over you in a dreamy wash of synths and rhythms in a way that harks back to the hey-day of Detroit techno but in an austere way which brings us into the modern age of 2003.
This disc reminds me a lot of what I think Kevin Shields of My Bloody Valentine could do if he was recording electronic music today. A great thing about this disc is there are quite a few surprises: just when you think you have Lawrence's sound figured out he changes things up so you can't pigeon-hole him.
My favorite tracks include track 4 which has a hovering repetitious sound coupled with building rhythms. Track 7 is upbeat intelligent tech-house with skeletal rhythms which bring this track skittering to life. Track 11 has a drifting soulfulness with a blissfully hanging and bending synth line backed by a subtle but insistently distorted rhythm and a melodically sequenced electric piano sound. The mid-track break is awe-inspiring. Track 13 is a good example of the change-up Lawrence can do - this track reminds me of Penguin Cafe Orchestra - which also I think gives a good idea of how Lawrence combines electronics with a classically beautiful sound. There's a tone-phone type melody mixed with string-synths and a natural sounding bassline all routed in a steady rhythm. Tracks 14-15 - track 14 is a short snippet - culled from what sounds like the end of a piano recital - this is a nice lead into track 15 - the more guitar-based final track on Lawrence's cd. Another song here which reminds me of the more organic music of something like Penguin Cafe Orchestra - but with the steady rhythm to keep things moving. The guitars are plucked gently but persistently as a sampled hyper-pluck builds like the static in telephone lines. A fittingly organic ending to an incredible cd.
Check out Lawrence's discography.